These are sooooo super easy I can't believe I never saw them done before! I ran across the instructions in PaperCrafts Holiday Cards & More issue, designer: Gina Hanson.
Start with a 6" square of paper (all the better if printed on both sides), score and accordion fold at 1" intervals. Staple in the center.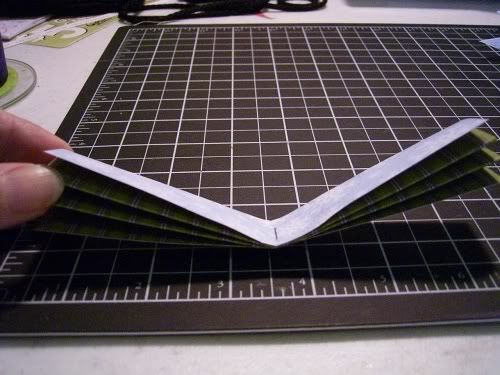 Trim each end to a point. (The triangles trimmed off are what I used for my Christmas Tree cards
)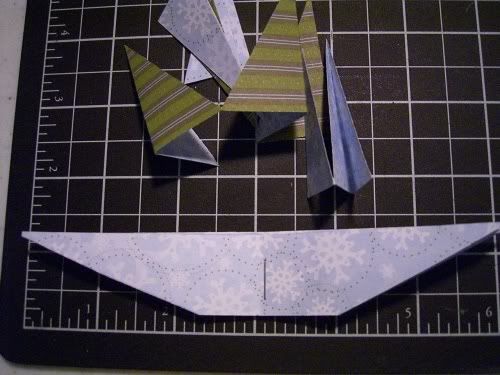 Fan out the folds and adhere the sides with strong adhesive.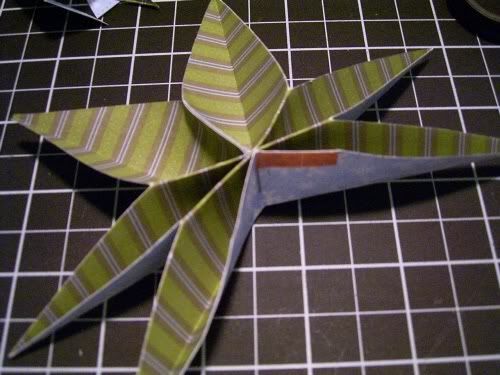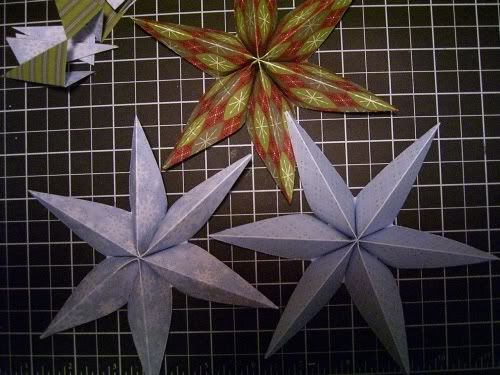 __________________